Authorized Blue Label
Dealer
Firearm Safety
How to Load and Unload Your Firearm
Step-by-step instructions for how to safely load and unload a semi-auto handgun and revolver
The 4 Rules of Firearm Safety
We Have a Gunsmith...
Billy AKA BeardBounty
Billy is here Sundays 12:00pm to 5pm.
Here for all your Gunsmithing Needs
Gun customization, general repairs, stock work, firearms cleaning, scope and sighting services, CA compliant ar conversions
What Can BeardBounty Do?
Check out his Instagram to see more @beardbounty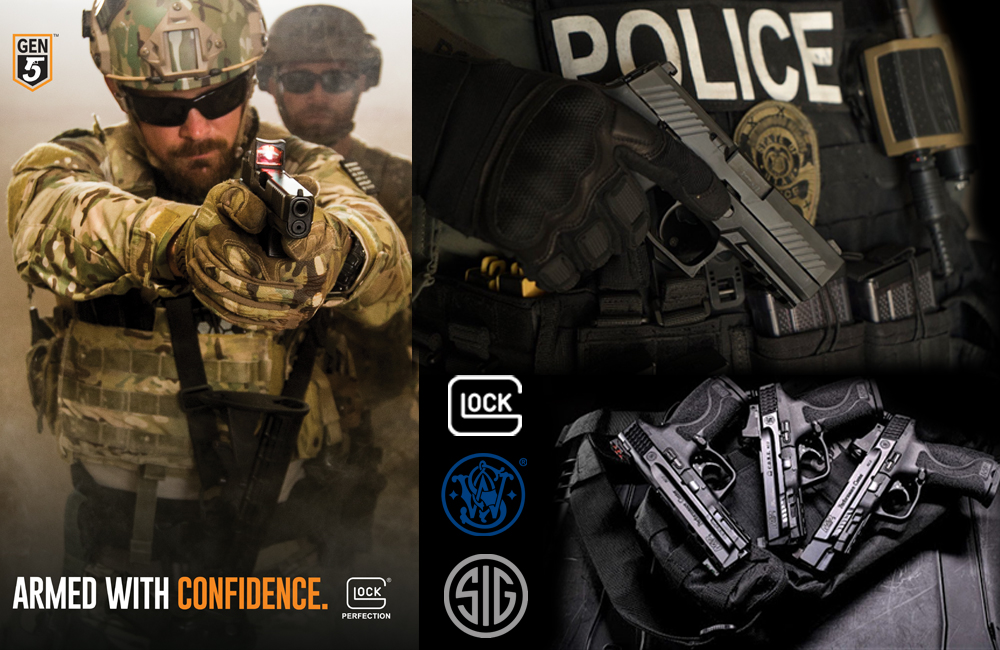 Authorized Blue Label Dealer
Available to approved purchases with proper creditials:
Sworn Law Enforcement officers, including Federal, State, County & City also includes retired L.E. officers with "retired" credentials (LE Department Picture ID front & back)
Fire Fighters (with Picture ID from department front & back) Certifications alone are not authorized and do not qualify
Military personnel including Reservists and National Guard with I.D also includes retired Military with "retired" credentials (Military picture ID front & back)
Honorably Discharged Veterans with DD214 and Driver's License
Corrections Officers, including Parole and Probation Officers (LE Department Picture ID front & back)
Nationally recognized Security Company -- Officer Purchase for fulltime armed guards with Picture ID. Examples: Loomis, Garda, and GS4. (with Employment Picture ID from company front & back) State licenses, registrations, private investigators are not approved.
LE Academy Cadets with enrollment documentation from the Academy
GSSF Coupon Recipients should contact GSSF for more information
1st RESPONDERS-CA APPROVED | GLOCK, SMITH & WESSON, SIG SAUER
LAW ENFORCEMENT ONLY | GLOCK, SMITH & WESSON, SIG SAUER
Our Brands
Satisfied Customers
Great experience, just bought some ammo and the guy was great. Great customer service and very friendly people there. They make you feel welcome, not like other places. If you have any questions just ask and they'll take care of you. Definitely coming back.
S.B. for Christ / Local Guide
I stopped by to get a slide milled for an optic but after speaking with the crew there they actually convinced me to go another route. Surprisingly, this route ultimately took business away from them, but I absolutely appreciate their knowledge and honesty. I'm sure others could have easily convinced me to use their services but they went the extra mile and helped me achieve what I was looking for no matter what. These guys awesome and extremely knowledgeable!
Jeffrey Quijano / Local Guide
I love this place it's the only shop I go to. Everytime I go in they give prompt customer service and are efficient at helping me find what I'm looking for and they don't push you to buy more then what you're looking for. I also love that they buzz you in for safety precautions! Owners remember you when returning!
Debbie Verdusco / Local Guide
This place was great had not been here in years, they greeted me with kindness, was going there for a magazine and they made it happen. Their firearms were amazing.
LOWVSN / Local Guide
I purchased all my guns here, My AR15 and my Shotgun were purchased off the show room. My Glock 19 was off the website and had to wait a few months due to COVID nothing can be done about that it's understandable. But over all great service they staff are knowledgeable and even help me change the handguard on my AR15. I would recommend this place.
Gabriel Ramirez / Local Guide
I'm new to highland I wanted to find a good place to purchase,talk and repair my toys. I definitely found the right place everyone's attitude and attention is great. The gunsmith is great at what he does and he has a passion for it. I recommend them to all my people. This is a gunshop not a sporting goods store I plan on being their customer for a lonnnnnnnng time thanks guys and girls 👍
Nyte Trucking LLC / Local Guide